HVAC Contractor - Call 224-595-6685


When your furnace stops working in the middle of the winter, you need fast and dependable service.
Contact us for convenient furnace repair to restore warmth to your home or business quickly.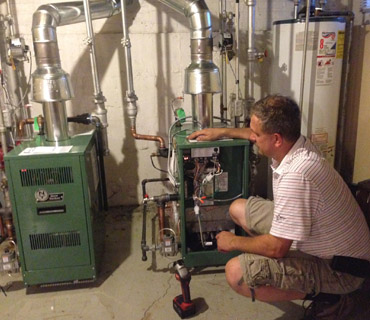 Heating Services You Can Count on


We provide a complete range of heating services to help keep your property warm. Along with furnace repair, contact us for furnace installation and maintenance.
Proper furnace installation increases the efficiency of your heating system, helping to reduce costs during the cold winter months. Allow our skilled technicians to help select the best system for your property based on your budget and preferences.
After installation, keep your machine running efficiently with our expert maintenance services for residential and commercial properties in the Glenview area.
Scheduled maintenance and tune-ups increase the service life of your unit and help reduce operating costs. Our maintenance services include a thorough check of every component, including all wiring and connections.



Why Choose Us to Keep You Warm?


You receive expert service no matter the size of the problem. From furnace repair to maintenance, we get the job done right the first time and for the best available rates. We also provide the following advantages:


- Highly trained technicians
- Fast, reliable HVAC solutions
- Residential and commercial services

We only employ highly trained technicians, providing superior customer service from the moment they arrive at your home or business. We also leave your property in the exact same condition as it was when we arrived; we protect flooring and walls and clean up after every project.
You can depend on us for swift solutions to any of your heating needs. Whether you require furnace repair, installation, or maintenance, we show up as soon as we can to get your system working quickly.
Do not hesitate to contact LM Heating and Cooling Service when your heater stops working. Instead of letting your pipes freeze, allow our experienced technicians to quickly solve the problem.
Heating Services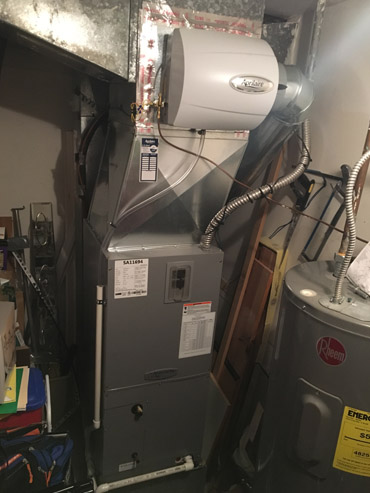 Repairing the furnace
Installing new systems
Install gauges and check operating pressures
Check voltage and amperage to all motors
Check air temperature drop across evaporator
Check for adequate refrigerant charge
Look for any visible signs of leaks
Oil motors if needed
Check belts and adjust tension, if needed
Check pressure switch cutout settings
Check Reversing valves
Add 1lb. of R-22 or 410-A Refrigerant if applicable
Check all wiring and connections
Clean air filters (Change air filters, commercial only)**
Check electrical lockout circuits
Check starting contractors
Clean condenser coil, if needed
Check and adjust thermostat
Check air temperature across condenser
Check that condensate drain is open
Check/Clean Disconnect
**FILTERS ARE NOT INCLUDED IN CONTRACT. YOU WILL BE BILLED SEPARATELY FOR ALL FILTERS THAT ARE REPLACED